I'm excited.
Really excited.
It's been a while since I've felt like this. There's been a lot of changes the past year and as a result, my blog's been on the quiet side. Lately all I've been doing is commute, work, sleep. Rinse and repeat. I'll be the first to tell you that when your commute is pretty much two hours each way, you value sleep more than anything else. My usual morning thoughts go something like this, "Wake up earlier and put in some extra effort or sleep a little longer? SLEEP." Sleep (usually) wins.
Now when I shop, I look for key pieces that are simple to throw on and I can rotate often in my closet for work.
Old Navy
makes it easy and has always been the store I find epic steals in. Fall plaid poncho? Check. Elastic boucle pants? Check, check.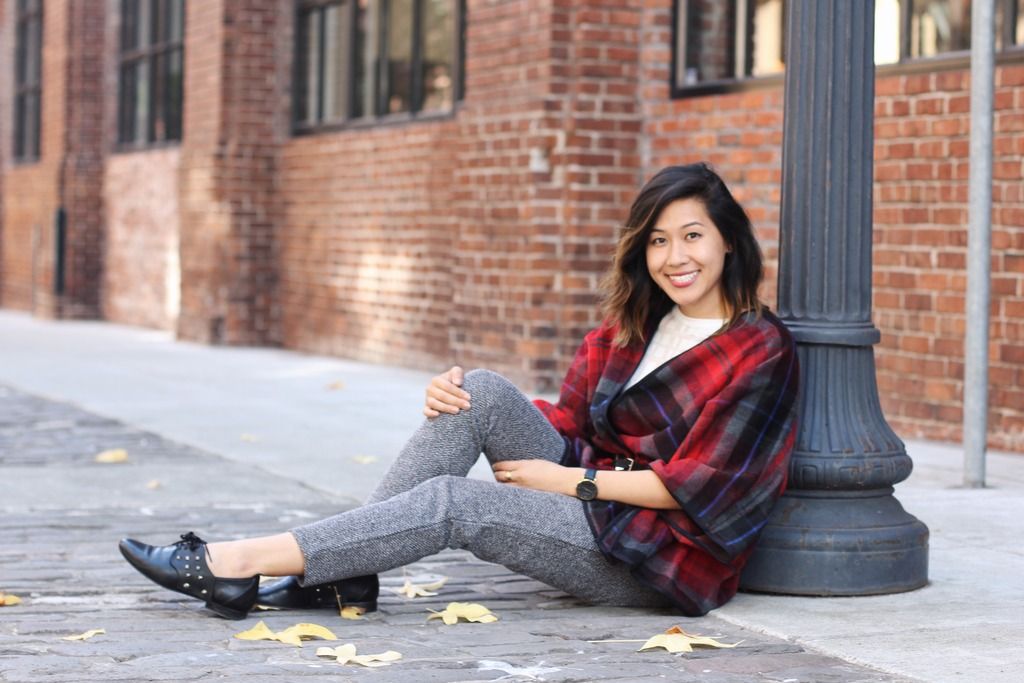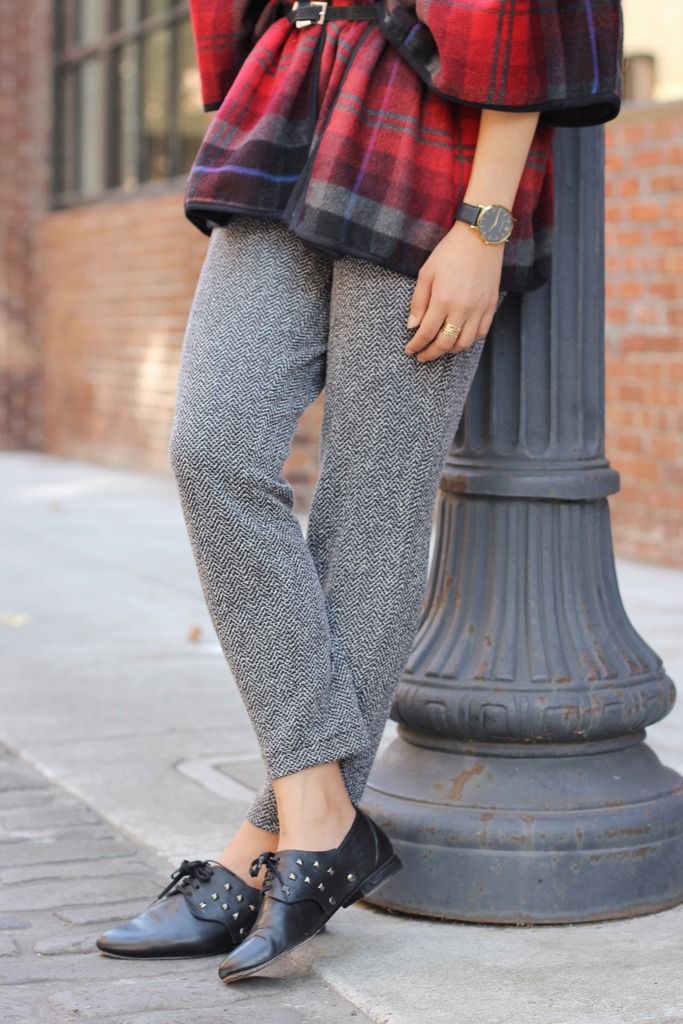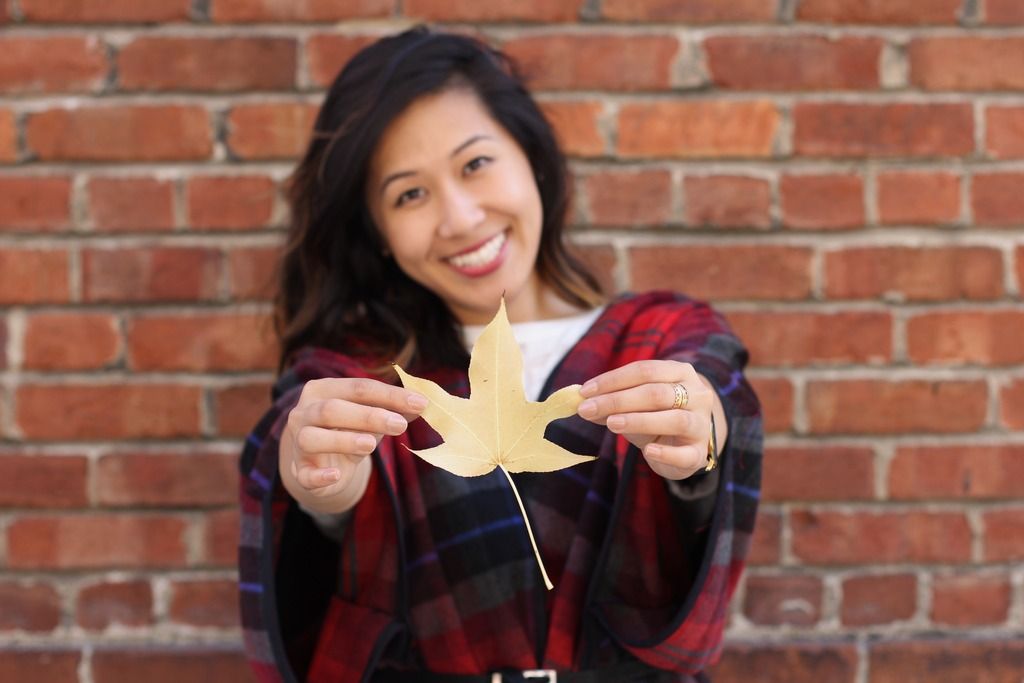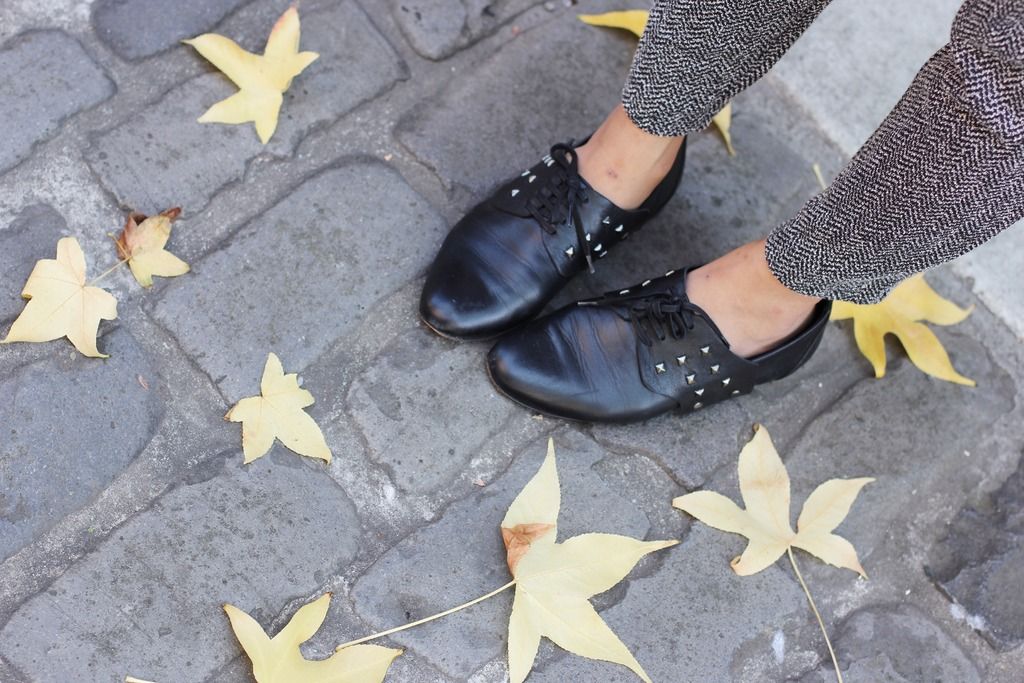 This outfit is easy to recreate and change up because you can swap out the other pieces such as the t-shirt for something like a denim dress. Don't feel like a dress? Trade the boucle pants for some skinny jeans or even leggings. Oh and the makeup is way done later in the car.
It was really fun to take a break with
Rachel
(the one currently behind the lens) and do this shoot right outside our building. We're working on getting those creative juices flowing again.
I've been living in the moment and now I'm ready to be back.