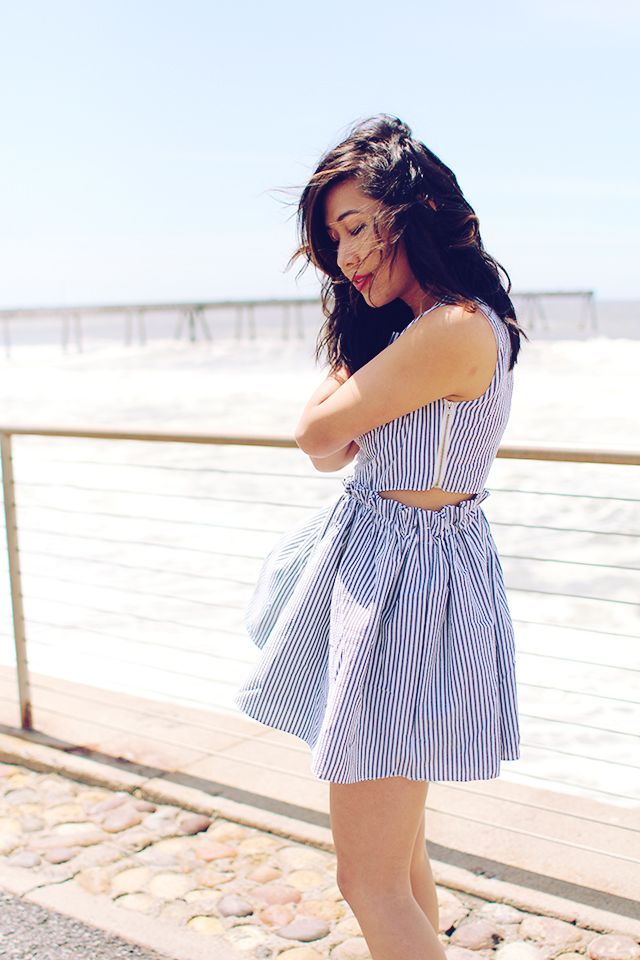 Wearing:
YesStyle dress
I can't believe the last time I blogged was in April-it sure has been a while. I guess you could say I was having writer's block. I started feeling uninspired and had no motivation to write. At that point, I was deciding if I wanted to take courses during the summer or do something spontaneous. I'm usually not the spontaneous one but the one who will go along with plans if someone suggests something. Most of the time, that one person is my bestie Tonh and this time around she told me to go to Berlin. (She's a California bohemian who currently resides in Berlin.)
What the heck.
Who does that?
Certainly not me. We both kept toying with the idea but never came up with solid plans. It was an idea we flirted around with because she was leaving California soon. Finally I came home to visit my parents and discussed it with my dad. The conversation went along the lines of:
Me: "Should I save money and finish up my classes? Or should I be completely broke and travel the world?"
Dad: "That's easy. Be broke and travel the world."